By Angelo Lopez on July 26, 2011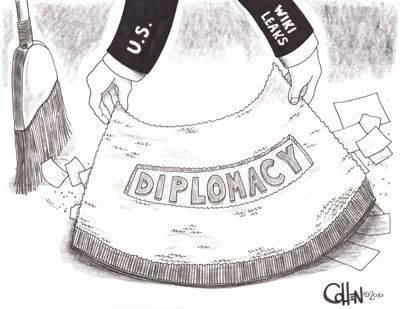 When I first opened up a Facebook account, I had a lot of fun connecting with other cartoonists and artists from around the country. I discovered a lot of cartoonists whose work I had never seen before, wonderful cartoons in local regional newspapers across the country. One of my favorite cartoonists who I met on Facebook is David Cohen. David Cohen was born in New York City, but has lived the last 40 years or so in Asheville, North Carolina- a liberal oasis in the Bible Belt.
His cartoons currently appear in the Asheville Citizen-Times, a Gannett owned daily. David is also a drummer/percussionist, and has played with a number of groups, including a seven year stint with 4-time Grammy winner David Holt and his band, the Lightning Bolts. He is currently playing with a Johnny Cash tribute band. David has a Facebook page to showcase his cartoons with a link here.
I decided to do an interview with him for Everyday Citizen. Here is the interview.