By Angelo Lopez on September 26, 2010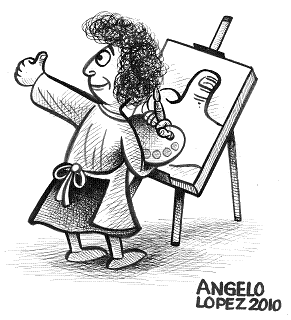 This October I invite everyone to an art show that I will be having this October with fellow artist Woody Miller in Gallery Saratoga in Saratoga, California. The show will run from October 5 to October 31. They will display their whimsical and humorous paintings and sell cards and prints of their work.
On Saturday, October 9, they will have a reception from 1 p.m. to 5 p.m. During that time, you will be able to meet the artists and talk about their art and meet many fellow art lovers. Food and refreshments will be served. Please come to their show.