By Angelo Lopez on June 25, 2010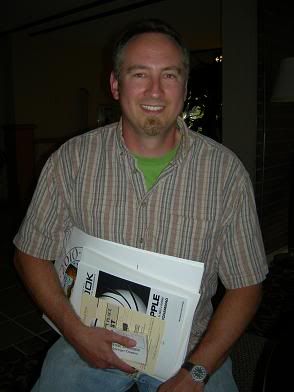 From June 16 to June 19, I went to Portland to attend a conference of the Association of American Editorial Cartoonists. In the span of a few days, I met cartoonists from around the country and enjoyed many conversations about the state of the industry and about the craft of cartooning. I was initially nervous about meeting some of my cartoonist heroes, but once I started talking to them, they always turned out to be nice and engaging people.
The very first cartoonists that I met were Jesse Springer and Monte Wolverton. Jesse had attended his first convention last year and still considered himself a relative newby, even though he had been doing political cartoons for over 15 years. He does political cartoons for local papers in Eugene, Oregon, and during the course of the convention we got around to talking about the materials we used to create our cartoons.