By Angelo Lopez on February 20, 2017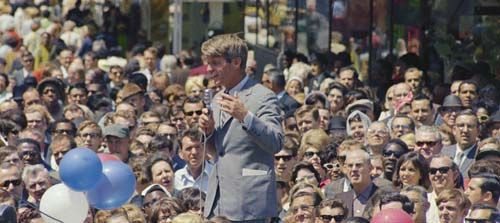 Every day since Donald Trump became President, I have been worried about the latest actions coming from the Trump White House. From his executive orders banning immigration from seven mostly Muslim countries, to the gag rule imposed on the EPA and the Department of Agriculture from making public their scientific findings, to the attempts to de-legitimize the press, I've gotten more and more worried about the tone that the Trump administration is setting. I called a few friends and asked their advice. A good friend gave me advice that really helped me. He said to view politics as a marathon and not a sprint. If you get worked up at everything that comes out daily from the Trump White House, you'll get burnt out. He suggested to focus on only a few issues and to take breaks every so often from politics just to stay sane.
I've tried to do that. It hasn't always been successful, but I try. Over the next four years I have two personal goals when it comes to politics. I want to oppose Donald Trump's policies without demonizing Trump's supporters. And I want to support efforts to bridge the divide between working class white communities and minority communities that have been the source of so much national strife.
At one time liberal Democrats like the Kennedys, Paul Wellstone, Jesse Jackson, Hubert Humphrey, Franklin Roosevelt, and Harry Truman drew strong support from both working class white communities and minority communities. These liberal Democrats held together this coalition by enacting policies that benefited both communities. Among the liberal policies that helped benefited these communities were Social Security, the G.I. Bill, the Minimum Wage, the Wagner Act, Medicare, the State Children's Health Insurance Program, the Family and Medical Leave Act, the Meals on Wheels program. One of the challenges of today's progressives is to heal the breach between minorities and those working class whites who threw their support to Donald Trump.