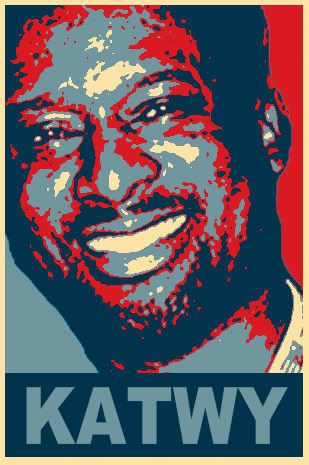 As of this writing, I am being whisked down the New Jersey Turnpike, in a RV, accompanied by two inspired human souls and another inspired soul of the canine persuasion. It is approximately 6:15am.
Similar to the way I felt drawn to be in Denver, for the coronation of a once lone Junior Senator from the Land of Lincoln who is now the President-Elect, I am now experiencing that familiar feeling of the spiritual, that is spiriting me toward Baltimore, Maryland, to witness one of many pre-inaugural events at a train stop enroute to inauguration day. My online sources seem to suggest that there will be a rally at War Memorial Field in Baltimore later this day.
My accompanying hosts are Mr. Stephen Germano, a resident from Linden Long Island (New York) who happens to be a great videographer, and Rick Gunter, a New Jersey resident (formerly of Mount Vernon, New York) who is our resident photographer. Stephen and I met before when he came to cover my interview of another phenomenal Every Day Citizen contributing author's, Kevin Willmott, a filmmaker, New York City film debut of Bunker Hill. Coming soon to a blog near you!
Casey, Stephen's beautiful golden retriever, is providing au naturale unconditional love. It is a beautiful brisk wintery day and God is in full glory providing a beautiful sunrise as we pull into the first turnpike gas station for a fill up of the tank to ensure our safe and timely arrival to Maryland.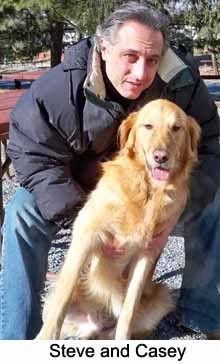 After gassing up our vehicle I ran inside to grab breakfast at the local Burger King where I actually purchased a delicious croissant sandwich and hash browns. Before returning to the vehicle I ran into another Harlem native, like myself, who actually inquired as to my whereabouts. I responded in my usual incredulous manner "Come On now…You know what this is and where I'm going!" We exchanged pleasantries and information with the obligatory offer to reconnect in the nation's capital.
Upon returning to the vehicle, I held a brief discussion with Rick which was moving and quite revelatory. Rick is a wide-eyed African American young man not unusually different from other friends I have developed over these years. He seems to exude a quiet persona with an inquiring nature about others life goals and how that relates to his own experiences. Most interesting was what he shared about his experiences in working in Milford Pennsylvania for the Obama campaign as a volunteer. Milford shares a border with New York and New Jersey. Obama's camp, true to style, required all of those in the tri-state area to come to this battleground area of Pennsylvania which was deeply red. Rick experienced a good old fashioned down home red neck welcome from the residents of Milford. I can only imagine how challenging it must have been for him to volunteer there. But, what was most auspicious about his sharing is the way in which he dealt with the experience. He intimated to me the credo of the campaign which was to subvert you're personal feelings and eschew the message of CHANGE from a space of LOVE.
What was most compelling in his recount went something like this. Rick stated, "I remember one day having a conversation with someone who had called me everything but a child of God and I had to remind them of the possibility of 'what if's.' What if someone spoke to your brother like that? What if someone spoke to your father, mother, sister, cousin or any other relative that way for asking them to lend support to a differing perspective?"
Rick went on, seeming to pull these experiences from somewhere deep in his psyche.
None was more moving than his account of standing by the road with Obama signs and posters and having people drive by with their families expressing horrendous expletives upon seeing him and others there. During this point in the conversation Rick was deeply moved. He said he was most bothered when he would see children and teens drive by with what seemed to be their parents encouraging them to put up their middle fingers.
It seemed as if he was on the verge of tears and fighting them back when he next said, "But love triumphed overall!"
I asked, "How so, given the responses you experienced?"
He then said he had his crossover moment when some of those same people he encountered began to relent when he told them it wasn't about him, Obama or them. It was about CHANGE and that's what brought him to their town. He explained to me that he said to them that the fundamental belief of God's love for them despite their hate and disdain brought down their defenses as days turned to weeks and weeks turned to days before the election. He suggested evidence of this was demonstrated as the McCain signs began to dissipate and many more OBAMA signs replaced them.
I told him I was most appreciative of his recount of those events in Milford and thanked him for sharing as we just passed Baltimore Harbor in search of our ARVC Campground Park in College Park Maryland.
Stay tuned faithful reader! There is much more to follow and it is now approximately 9:22am and I must recharge for the activities that lay ahead during the rest of what promises to be an awesome day!
(To be continued very soon!)