WOOOO!!!! And OMG! Is all I can think at this minute! This is a GREAT sign for us in November. With now 93% reporting the AP has called the race for Democrat Travis W.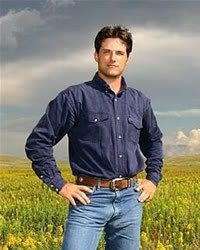 Childers with 53% for the special election for the open seat in the Mississippi 1st Congressional District! And Scott Kleeb won with 68% of voters!
Kossacs and political bloggers and indeed dem nerds

Congratulations to Rep.-elect Travis Childers, his staff and volunteers, the voters of Mississippi's First District, the DCCC...and the good people at Swing State Project, Cotton Mouth Blog, The Thorn Papers, Will Bardwell, and anyone I'm forgetting :)"
" For Democrats, a decisive victory by Chancery Clerk Travis Childers would be the latest in a series of special-election wins for the party and provide a strong tailwind heading into the November elections.

For Republicans, Childers' defeat could dispel notions that the GOP is in for a widespread thrashing next fall and prove that efforts to link local Democrats in conservative districts to Barack Obama and his former pastor could be a winning strategy in what appears to be a difficult election year for the party."
We'll still have to work hard in November, but this is a good incentive for us to get ready! VP Dick Chaney went to Mississippi to help campaign for Davis (R) - helping provide the nail in the coffin for him. This proves that anyone associated with the White House is toxic.
Similarly, this was a campaign where there was a lot going trying to tie Childers to Obama and Rev. Wright and it didn't work. Donna Brazill is saying on CNN right now that Childers stayed local and didn't go national with this - and Davis and the MS GOP did... and it didn't work. Lessons to know - STAY LOCAL. Regardless this is good news for us going into November.
Scott Kleeb - who I deeply adore (along with his beautiful family and brilliant wife Jane Flemming Kleeb) - did VERY well in Nebraska tonight. There is every reason to believe that with his close race in the previous congressional race in 2006 that if he can keep those voters and the larger cities not in his previous Congressional District that he can win that Senate race.
"Kleeb, 32, is making his second bid for federal office in two years. He lost to Rep. Adrian Smith in the 3rd Congressional District in 2006."